The Imo State government under the watch of Governor Hope Uzodinma has rolled out plans for the construction of the 330KV power line along Alaoji/Egbu/Ihiala/Onitsha.
If completed, it is expected to boost the energy supply in the state.
Earlier, the African Development Bank (AFDB), Transmission Company of Nigeria (TCN), Nigerian Electricity Management Agency (NEMSA) and the state government Engineers, were on site in January for the final inspection to ensure the commencement of the project goes unhindered.
The visiting team was led on the fact finding inspection to Alaoji, Abia state by Comrade Sam Nwaire, the Special Adviser (SA) to the Governor on Power and Energy.
During the visit, some of the unforeseen impediments to the realization of the electricity project were identified, reviewed and decisions on the way forward taken.
It is heartwarming to note that all necessary measures and equipment have been put in place including compensation arrangements for owners of houses under the power line marked for demolition.
The Power line will run from Alaoji to Egbu; from Egbu to Ihiala and thence to Onitsha. This is but a coordinated way of ensuring that the issue of epileptic power supply becomes a thing of the past in Imo state in particular and South-east in general.
This recent step of accomplishment by Senator Uzodimma has no doubt allayed the fears of Imolites and South-easterners at large on power supply.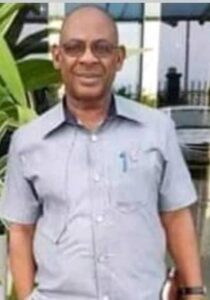 Comrade Nwaire in his remarks during the inspection stated that Imolites and business owners can now breathe a sigh of relief on the girm realization that their gains would no longer be spent on fuel and diesel purchases, but will witnesses high rate of turnover.
Nwaire, however, operating in a well know terrain, having served in many capacities right from the days of National Electric Power Authority (NEPA) to Power Holding  Company of Nigeria (PHCN) rising to the position of Chief Operating Officer of one of the current Electricity Distribution Companies (DISCOs), EKO Electricity  Distribution Company (EKEDC).
He commended the governor for his unwavering support to make the issue of epileptic power a thing of the past in the state and by extension South-east.
"This is another giant stride from the Shared Prosperity administration of His Excellency, the Distinguished Senator Hope Uzodimma in his mission of remodeling the state to make it investors' delight," Nwaire said.
Photo 1: A cross-section of the fact finding inspection to Alaoji, Abia State by Comrade Sam Nwaire, the Special Adviser (SA) to the Governor on Power and Energy.
Photo 2: Comrade Sam Nwaire, the Special Adviser (SA) to the Governor on Power and Energy.
Send your news, press releases/articles to augustinenwadinamuo@yahoo.com. Also, follow us on Twitter @ptreporters and on Facebook on facebook.com/primetimereporters or call the editor on 07030661526, 08053908817.