…Calls for review of investment laws
…As Anatogu says every sector requires update in laws, regulations
As stakeholders converged on Lagos to assess Nigeria's preparedness to maximize the gains of the six months old African Continental Free Trade Area (AfCFTA), a maritime lawyer, Barr. Osuala Emmanuel Nwagbara has called for a law to regulate the retail sector in Nigeria.
Nwagbara who made this call in his opening speech at the 3rd Annual Lecture and Awards with the theme, "Assessing Nigeria's Preparedness to Maximize the Gains of AfCFTA", organized by Primetime Reporters in Lagos on Wednesday argued that a sector which contributed 16.4% to the nation's Gross Domestic Product (GDP) should not be left at the mercy of foreigners.
He regretted that non Nigerians were now playing big in the retail sector which according to him, employed most Nigerians of all ages.
Nwagbara who doubled as the Chairman of the event maintained that "If we are serious with AfCFTA, we must look at regulating the retail sector in Nigeria."
"We must up our game if we are ready to play big in AfCFTA. The interest is not just playing big but the impact it will have on our economy. How much will AfCFTA improve the living standard of an average Nigerian? How much can it contribute to the growth of Nigeria's GDP? What are we doing about our investment laws? Are we looking at our investment laws to make them bring in the FOREX that we need to develop? Ghana is doing a lot about investment laws", he added.
On corporate business, he pointed out that there was no business that one coud do without having a corporate entity registered with the Corporate Affairs Commission of Nigeria (CAC) saying that it was not just about registering companies but how to administer those companies so registered.
According to him, "Today in Nigeria, in spite of the efforts of PEBEC, if you are doing any post incorporation activity at CAC, forget it, you don't know when you conclude. Whether you are appointing new Directors, whether you are changing existing Directors, whether you are increasing your share capital, any resolution you want to file at the CAC, nobody knows when it will be over. Are we ready?
"Nigerian Investment Promotion Commission Act has only N20 million as the capital requirement for a foreigner to trade in Nigeria whereas Ghana has a minimum of $200,000, $500,000, $1,000,000 but in Nigeria, what you need as a foreigner to trade in Nigeria, to do whatever business you want in Nigeria is N20 million. How much is that? It is less than $5,000.
"So, we have so much to do to be able to key into AfCFTA and make it beneficial. The impact of it on our economy, the impact on the per capita income of an average Nigerian is what will make us know whether AfCFTA is working or not."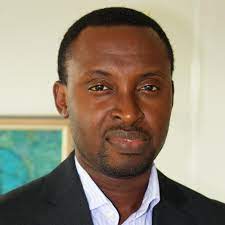 Responding, the Senior Special Assistant to the President on Public Sector Matters and Secretary, National Action Committee on AfCFTA, Mr. Francis Anatogu noted that regulations, if well done, would actually create opportunities insisting that nobody can make the best input in regulations other than the people that were living it on a daily basis.
"So, businesses need to bring these matters up and they need to take it to the people that would now make the changes and some of them are actually to protect our domestic environment", he said.
Anatogu disclosed that it was not just investment laws that needed to be updated insisting that every sector required some form of update in laws and regulations "for us to take advantage of export, for our businesses to do well and for us to grow and compete with the rest of the world."
He however disclosed that the National Action Committee on AfCFTA was working on achieving update in laws and regulations as it affects every sector.
He further said, "If we get AfCFTA right, we are growing production, we are growing our capacity, we are creating jobs and these are the things that we must do, we do not have an option."
Photo 1: Managing Partner, Maritime and Commercial Law Partners, Barr. Sir Osuala Nwagbara.
Photo 2: Senior Special Assistant to the President on Public Sector Matters and Secretary, National Action Committee on AfCFTA, Mr. Francis Anatogu.
Send your news, press releases/articles to augustinenwadinamuo@yahoo.com. Also, follow us on Twitter @ptreporters and on Facebook on facebook.com/primetimereporters or call the editor on 07030661526, 08053908817.