… Says trend worrisome, suspicious
… ACG's visit to commands not secret, meant to familiarize with officers first
The Sea Empowerment and Research Centre has faulted what it called the 'secret' visit embarked on customs commands within the Lagos ports namely; Apapa, Tincan and PTML commands by the new Zonal Coordinator of Zone A of the Nigeria Customs Service (NCS), ACG Modupe Aremu on Thursday.
The Director General of the Centre, Mr. Uchechukwu Aniezechukwu who made the position of the Centre known in a statement he sent to Primetime Reporters on Thursday noted that the visit was genuinely worrisome considering that it was made by ACG Modupe Aremu who was recently redeployed from Excise FTZ to Zone A headquarters in Lagos which he said boasts of some of the vast commands in the country.
Aniezechukwu pointed out that "Maritime stakeholders, civil societies, trade associations and journalists were shocked by the secret visit of one of the top government official in-charge of the Western Zone of Nigeria Custom Service to some of the commands in the area today 9th September, 2021.
"Research is tilting on the view that the enormous pressure on zonal heads and area comptrollers from the government to generate revenue even at the expense of international standard trade practices is one of the core reasons for this visit which will soon unfold, hence the need to shroud it in secrecy.
"Ordinarily, this visit ought to have been transparent with stakeholders' meeting, applauding gains made by government agencies and practitioners, articulating future endeavors with special emphasis on grey areas that are barriers to international trade.
"We at Sea Empowerment Research  Centre  unequivocally  states that transparency is a situation in which government institutional activities and other supporting organizational activities are performed in open way without any secrets held behind, so that the public can believe and trust that these organizations are honest and fair. Eradicating all barriers and enabling information access to public and facilitating procedures, rules and regulations that protects the interest of the citizens that are into business which will reflect on the development of the nation."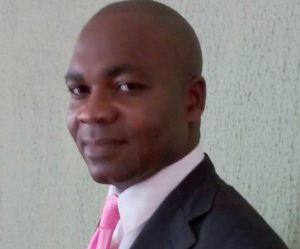 "Sea Empowerment insists that a potential disadvantage of limiting the amount of information that practitioners receive as enumerated in freedom of information Bill in an attempts to maintain confidentiality is that it may decrease awareness of gains made by government and services rendered by service providers. Government officials must regularly update stakeholders with news about upcoming policies and guidelines, it can help create investors' desires and boost investors' confidence.
"The goal of secrecy as exhibited by the Head of Zone A headquarters of Nigeria Customs command today is to conceal information from one or more people which must be jettison in the maritime sector for Nigeria to be respected among the comity of nations", he further said.
When contacted, the Customs Public Relations Officer, Tincan Island Port command, Mr. Uche Ejesieme observed that the ACG's visit had nothing to do with secret visitation adding that it had nothing to do with trying to push more problem on the stakeholders.
"It has nothing to do with the plans to make things more difficult for people after all, the stakeholders are part of us. Just recall that the ACG A.M Aremu just resumed in Zone A as the Zonal Coordinator just recently and as part of Service protocols, what we normally do in this type of situation is to first of all embark on what is called working visit to first and foremost familiarize with the terrain and her officers.
"Then, the second phase of this visit will now be the one the Zonal leader will now specify that all commands should arrange for the critical stakeholders for what we call a kind of town hall meeting. So, there is no way she can visit the command and be addressing senior officers and also stakeholders. Don't forget that these are two large numbers of people. One, we don't have a space, even if we have the space, what of Covid?
"There is no way the ACG will visit officers and at the same time be talking with stakeholders. So, we actually separated this and you know, if she wants to talk to stakeholders, stakeholders will not be very free to be in the same venue with officers because it will bar them from actually opening up and telling the ACG one or two things she might need to know. And that was why we carefully mapped it out. So, it now surprises me that some stakeholders who supposed to understand actually started to insinuate that the ACG came on a secret visit. The visit cannot be secret because she is not a witch; she came in the full glare of everybody", he said.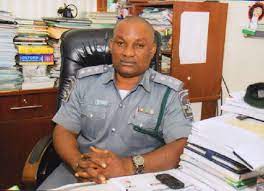 Ejesieme further dismissed the allegation that the visit actually disturbed businesses at those commands describing it as untrue.
According to him, "We have an empirical record to show that even while she was on that visit, the revenue collection for that day actually jumped even better than that of the previous day. That is an irony of life because these things are automated. The visit will not stop people from going to the Café to make declarations, it won't stop them from going to pay duty, it didn't stop most of their activities. It was just that we were trying to streamline movement of people to make sure that criminal elements don't capitalize on that to come and unleash mayhem and we also understand that security situation is quite a big challenge not only in Nigeria but in the sub region and of course in the globe. So, it is nothing."
On the allegation that the ACG's visit was in connection with pressures on the Service to generate more revenue, he said, "It is also natural for ACG to come and want to improve on the performance of his or her predecessor and it is also very clear that the ACG will come and would want to actually put officers on their toes because this issue of revenue collection, suppression of smuggling, facilitation of trade is actually work in progress. Her coming to talk to people is just for them not to lose guard because if you don't continually sensitize and talk to people, there is a tendency for people to lose guard and there is no way the ACG as a core professional will come to a command and start instigating officers to start doing unprofessional things because we need revenue.
"In fact, it may interest you to know that even though we need revenue, customs concentration for now is actually on trade facilitation. We know that revenue is important but the core message that she came with was just on ensuring that we domesticate the KYOTO Convention on simplification of processes and procedures and also using risk management for cargo selectivity."
Photo 1: Director General, Sea Empowerment and Research Centre, Mr. Uchechukwu Aniezechukwu.
Photo 2: Customs Public Relations Officer, Uche Ejesieme.
Send your news, press releases/articles to augustinenwadinamuo@yahoo.com. Also, follow us on Twitter @ptreporters and on Facebook on facebook.com/primetimereporters or call the editor on 07030661526, 08053908817.