Governor of Anambra State, Professor Chukwuma Charles Soludo has commended Mr. Clem Nwogbo, Chairman, Awka Millenium City Development Company Limited and M-P Infrastructure Limited for his social investments in the education sector through the "adopt a school" initiative
Governor Soludo spoke at an event at the Capital City Secondary School, Awka during the commissioning of projects built by Mr. Clem Nwogbo.
The projects include a storey building housing digital library, classrooms and assembly hall at Capital City Secondary School, rehabilitated and grassed football field at Amaenyi Community Primary School, drainage channel to combat erosion at Amaenyi Primary school, Awka, modern toilet facilities at both schools including borehole and overhead tanks for constant water supply as well as re-equipped physics, biology and chemistry laboratories.
Governor Soludo stated that the selfless gesture by Mr. Clem Nwogbo should be emulated by other wealthy Ndi Anambra.
He reiterated that the greatest investment one can make in life is in human capital development.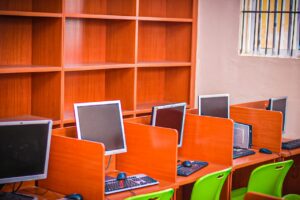 He added that his administration will encourage school adoption initiative by building a systematic framework for its emergence in Anambra State.
Governor Soludo also praised teachers, asserting that a school is as good as the quality of teachers and the quality of teaching.
He emphasised that his government has began the recruitment of more teachers and will also embark on the training and retraining of teachers for effective and qualitative teaching.
Governor Soludo also advised the pupils at the adopted schools to take advantage of the opportunity by focusing more on their studies and refraining from any anti-social vices that could derail their educational pursuits.
Earlier in his address, Mr. Clem Nwogbo said the adoption of the two schools were as a result of the needs assessment conducted in the two schools.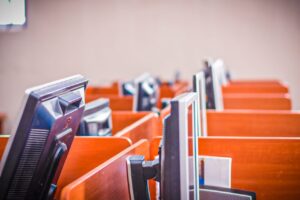 He stated he was glad that his organisation's little efforts in its various corporate social responsibility projects tie into the bigger agenda of Governor Soludo which he said are well articulated in the Soludo Solution document.
He also commended Governor Soludo for beginning the school adoption experiment over 12 years ago with Amorji Primary School in his Isuofia community which led to exponential growth of students' enrolment in the school from 200 to over 900 students.
Apart from adoption of the two schools, Capital City Secondary School and Amaenyi Primary School respectively,  Mr. Nwogbo revealed that following the needs assessment conducted in the two schools in identified subject areas, they have twenty teachers on their pay roll whose salaries and emoluments for the next five years will be funded by his organisation.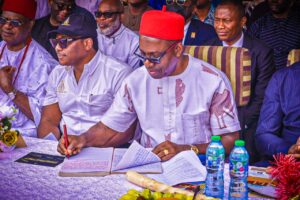 Other interventions which had been undertaken and funded by the organisation recently include; eye examinations and care for students and teachers in the two adopted schools.
The Commissioner for Education Professor Ngozi Chinwude also commended Mr. Nwogbo.
She stated his efforts in adopting the two schools will ultimately impact positively on the lives of the students in future and called on other indigenes in the state to emulate Mr. Nwogbo's gestures.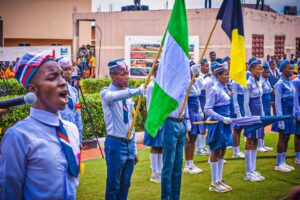 Others who attended the event included Speaker of Anambra State House of Assembly, Rt. Hon Uche Okafor, Anambra State Executive Council Members, Obi of Onitsha, Igwe Nnaemeka Achebe, Traditional Prime Minister of Awka, Chief Benjamin Okoye and many others.
Photo: Obi of Onitsha, Igwe Alfred Nnaemeka Achebe (2nd left), Mr. Clem Nwogbo (3rd left) and Gov. Chukwuma Charles Soludo of Anambra State unveiling the plaque during the commissioning of projects executed by Mr. Clem Nwogbo at the Capital City Secondary School Awka on Friday.
Send your press invite, news, press releases/articles to augustinenwadinamuo@yahoo.com. Also, follow us on Twitter @ptreporters and on Facebook on facebook.com/primetimereporters or call the editor on 07030661526, 08053908817.