By Paul Nwosu
The First Anniversary of Anambra International Passenger and Cargo Airport, Umueri is at once a cause for celebration and sober reflection.
It calls for celebration that such a magnificent edifice could be built against all odds, especially as the Covid-19 pandemic raged on and successfully began flight operations on December 7, 2021. The brand new airport built under administration of the immediate past governor of Anambra State, Chief Willie Obiano, remarkably recorded 142 flights carrying 3,865 passengers in its first month of operation. The airport has ever since waxed quite strong by serving as a well-facilitated conduit for ferrying passengers ever since its commencement of flight activities. It especially saved the highly itinerant Anambra commerce-oriented people the trouble of having to travel to Asaba, Enugu or Owerri to catch flights to their business destinations.
The sober reflection on Anambra International Airport is that it is as yet a work in progress. The necessary hope is anchored on the multiform plans Anambra State Governor, Professor Charles Chukwuma Soludo, CFR, has in place of turning the airport into an international showpiece for passengers and cargo haulage. Mr. Governor's design of an Anambra Emporium for exports bears the imprimatur of the Anambra International Passenger and Cargo Airport.
Anambra State Commissioner for Transport, Mrs. Patricia Igwebuike has given the promise that regular international flights may commence at the turn of the New Year. She disclosed that discussions are ongoing with some airlines in France, Germany and the United States for the commencement of the international flight operations.
In this busy Christmas season, the domestic passenger airlines, Air Peace and United Nigeria Airline, are busy flying full schedules into and out of Anambra State.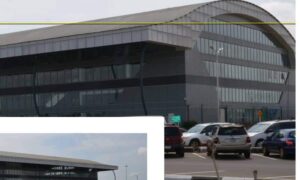 On the planned international front, initial studies have shown that from Anambra to Miami in the USA is just about eight hours of flight time. Transport Commissioner, Mrs. Patricia Igwebuike said: "We are engaging with the airlines to find out ways we can make it possible for airlines to carry passengers from Anambra to Miami directly."
It is a universally known fact that commerce is the second name of Ndi-Anambra who are always open for business. Through the airport, Anambra businessmen and women are ready to build relationships and interface with their contemporaries around the world.
On the part of the government, Mrs. Igwebuike stressed: "We are also looking for partners from airports around the world. We are new, and the advantage of being new is that we get to do things in line with international best practices. We are looking for investors and experts that will assist us in capacity-building. Also, we want to grow our revenue base."
The Anambra aviation authorities are in advanced discussions with many local and international airlines and the Commissioner Igwebuike assures that "we are doing things systematically and learning from those who are already in the system. We do not believe in reinventing the wheel."
Mrs. Igwebuike further said: "We have engaged with some companies in France, Munich and now we are engaging the Miami Dade County. We will seek a partnership or some sort of collaboration. We are going to acquire all the necessary footprints to make ourselves known."
The grand plan is to make the Anambra International Passenger and Cargo Airport commercially viable. Through the Anambra Emporium, export revenue will start flowing into the state through the vast riches of exportation via the airport. Being in its first year, the airport is still in the process of growth. In due course, it will break even.
According to Commissioner Igwebuike, "We have generated revenue from the airport for the government of the state. It is very promising from the way we are going and when we grow it the way we want to grow it, both the commercial arm and others, it will be self-sustaining. That is where we are going."
The Anambra International Passenger and Cargo Airport is indeed an idea whose time has come.
Sir Paul Nwosu is the Commissioner for Information, Anambra State.
Photo: Anambra State International Passenger and Cargo Airport, Umueri.
Send your press invite, news, press releases/articles to augustinenwadinamuo@yahoo.com. Also, follow us on Twitter @PrimetimeRepor1 and on Facebook on facebook.com/primetimereporters or call the editor on 07030661526.