Miss Ariyike Ogunsakin popularly known as 'Winnie' has taken early lead in the ongoing Pre-qualification Voting Campaign for contestants of NIMA Reality TV Show.
Winnie, an indigene of Ondo state and a degree holder from Adeyemi College of Education (affiliated to OAU), came top of the table in week 1 Top 10 voting Result that was released by the organisers on Monday.
She beat all other contestants by garnering a total of 18% of votes in the first week of Voting Campaign; whereas her closest rivals, LAURA and CEECEE came second and third with 17% and 15% percents of votes respectively.
In an interview with the media shortly after the result was released, Winnie said she feels great and surreal for taking the lead. Adding that she had been working hard on gathering supporters all over.
Speaking about her motive for contesting in NIMA, the soft spoken lady said she wanted to use the NIMA platform to tackle marine environmental problems in Nigeria.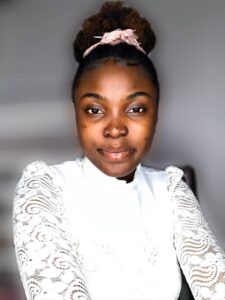 She however urged other contestants never to give up. "Don't give up, we can do this", she said adding that she would maintain her lead in week two. "I am maintaining my lead", she added.
Meanwhile, the second week of Voting has commenced on Monday and whether Winnie will extend her lead to week two or not, can only be seen when week two voting result is released.
Recall that the Nigerian Maritime Ambassadors (NIMA) is a yearly Reality Television Show for talent hunt and discovery aimed at raising creative youngsters who are passionate about innovating practical solutions to maritime issues and challenges in Nigeria.
According to the Project Director of NIMA, Mr. Sylvanus Obasi, the ongoing Pre-qualification Voting Stage is a 'Popularity Test' designed to test the contestants' audience-engagement skills and ability to build a 'Large Fan Base before entering the NIMA MANSION.
Mr. Obasi noted that only 30 contestants with the highest number of votes will automatically qualify to enter the NIMA House for the 30 days Live TV Show which he said would hold in September this year.
Photo: Miss Ariyike Ogunsakin, also know as Winnie.
Send your press invite, news, press releases/articles to augustinenwadinamuo@yahoo.com. Also, follow us on Twitter @PrimetimeRepor1 and on Facebook on facebook.com/primetimereporters or call the editor on 07030661526.